Career FAQs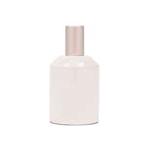 Get discounted professional products!
FAQs

I am intrigued. I have always loved makeup and would love to make it my career. How can I do this?
You will receive training tools to get started immediately. Our e-books are written by industry professionals including tips and secrets only given at the top makeup schools.
As an Artist you will receive comprehensive in-home training including e-books. You will also receive a supply of skincare and cosmetic deluxe samples and tools to get started. We offer one-on-one consulting 5 days a week in case you have questions, etc.
Do I have to cold-call or hold home parties?
We do not believe in cold-calling or spending a lot of money to get your business going. Our tools are unique and proven to work. You can work your business in whatever way suits you--it's YOUR business. Some Artists hold sales parties, some work with individual consultations, some work in the media, some only work with referrals and photographers. You will find what works best for you.
You may not live in L.A. or New York, but if you are dedicated, resourceful and continue to receive training and practice, you can absolutely start a successful beauty business from home. You don't need to buy lots of inventory or pay hundreds in start up costs. Our kit can get you started almost immediately.
Why do I need the Deluxe Starter Kit?
The Deluxe Starter Kit will give you information, products, tools, samples, etc. It also includes two wonderful resources: Makeup Business Essentials and The Business of Bridal Makeup. The two guides will explain the makeup business, what you need, how to get customers, what to charge, etc. They are included with the Deluxe Starter Kit.
Our program is compiled for the motivated artist who loves beauty, products and wants to either supplement her/his income or make it a full-time career. It contains what you need to get started and includes access to many, many additional training tools, professional product discounts and more.
What if I decide this isn't for me after I get all my training materials?
Your product kit is returnable/refundable. However, you may keep the training manuals (e-books) as our gift to you!
Do I have to sell?
Again, your business is YOUR business. Many artists earn a substantial income by selling products and filling re-orders. However, if you are very uncomfortable with selling, you may just work for an hourly or per-job fee. These fees can range from $35 - 50 an hour to more than several hundred.
There are many areas you can work as a professional makeup artist in nearly any size community. If you offer products to your makeup customers, you can double or triple your hourly earnings. It's entirely up to you.
You will have access to professionals-only products that are used on top media and celebrities. You will also receive discounts on consumer products that the everyday person will use and purchase. Once you receive your kit, you will receive access to our pro-only site for more training, products, samples, tools and more. You only purchase what you need.
Do I need a license?
Each state varies. You should check with your state. Many states will allow a freelance artist to work outside of a salon.
Where can I find customers? Can this be a full-time job?
As a business owner, you can make this a full or part-time business. If you start slowly and develop a strong clientele, you could turn this into a very profitable business--in a relatively short time. We will show you how to get more clients than you can handle.
There are many ways to find clients without costing a lot of money or taking a lot of time. If you are willing to work hard, we have the tools to help you succeed and be profitable in the shortest time possible!
Will I get a certificate after training?
Yes, you will receive a certificate of mastery. When you are ready, you may take an on-line certification exam to receive it.
Why is this better than a school?
We do not advocate any method as better than another. Our method simply allows you to get started immediately with personalized consultation and pro-only discounts on products for your kit or for re-sale. If you have the basic talents with applying makeup, are willing to practice extensively and continue your training throughout your career, you may not need to attend a school. Only you know for sure.
Will you get me a job?
We do not provide placement service to our artists. However, we will provide significant marketing consultation to help you get started.
What other ways can I earn money?
Our kit and membership fee is just $39.99 so joining is very affordable.
Want to get started right away?

Get your BeautyPro
MAKEUP ARTIST STARTER KIT

Get product samples, tools, wholesale product discounts and
makeup career training books to get you started in your
dream career today!
Click here to learn more:
If you have any questions, please feel free to email us!