BONUS...Basic Monthly Plan

Party Plan Business Booster ($34.99 value)
Get the Party Plan Business Booster program including an ebook packed with tips from successful sellers all over! It also includes 8 audio training sessions with even more tips and ideas to boost your business! ($34.99 value)
BONUS...Premium Plan
or

Direct Sales Boot Camp -or-
Party Plan Business Breakthrough (your choice**)


-PLUS-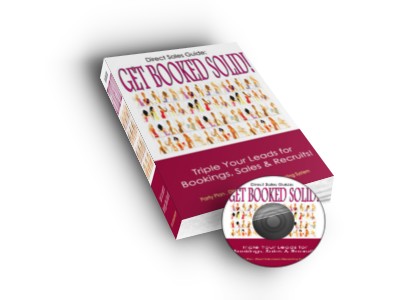 Direct Sales Guide: GET BOOKED SOLID Leads Program Book & CD***
Here's how simple it is:
1. Just choose the program for you: Basic, Yearly or Premium
2. Make payment. Receive confirmation.
3. Receive and complete simple online form. Hit enter and send it to us.
4. Your Get Famous program begins! We send you links to any and all media, videos, etc. and/or set up your Media Spotlight Center and place all links.
Truly...do you know of an easier, cheaper way to start getting media attention, links, top Google exposure, video features and free training products?


Join Now!


Monthly Program ... $39.99 /month
You will be charged monthly -- cancel anytime!
**Includes FREE Party Plan Profit Booster and Direct Sales Business Blaster
Premium Program - Monthly ... $69.99
Bills montly--cancel anytime!
Questons? Please email us!
*Items with (*) are included only in our PREMIUM program.

**Premium members will receive a choice of ONE: Direct Sales Boot Camp Success System -or-
Party Plan Business Breakthrough after 6 consecutive paid months of membership.
***Direct Sales Guide: GET BOOKED SOLID book and CD bonus is available to
PREMIUM program members. Physical products will be mailed to U.S. addresses only.
International customers will receive all digital/online products.
2CheckOut.com Inc. (Ohio, USA) is an authorized retailer for goods and services provided by Moehr And Associates, Inc.