Link Exchange Ads:
Text, Banner and Button Ads:
Just cut and paste any of the below ads
to your site with our URL.

Banner and Button Ads:



More for WAHM, direct sales and party plan pros:

for more Direct Sales Success Series Articles
POWER UP NOW!
8 SIMPLE ideas to grow your business:
Get on the Internet. The internet is great isn't it? It has allowed the small biz owners to reach a potentially huge market and serve their customers 24/7. It has allowed your to market your services worldwide very inexpensively. PLUS: It can make your business seem as big as corporate giants. A well-designed web site can put you on the playing field with the big boys.
2. Design top-level correspondence. Do not be lead to using cheap, print-out business cards and letterhead. Invest in some good design and have them professionally printed. They don't need to be expensive. Use one-color effectively: Have your accent color screened in different depths to creat the illusion of more than one color.
3. Social? Participate in local business organizations. Dig into these groups as possible rich sources of leads, mentors, support and more. If you work from home, you may find yourself "holed up" for days at a time. They are a great excuse to get out and meet some other business pros!
4. Cross promote and sell, sell, sell! Savvy sellers know this technique. Join our leads exchange, read PUMP for many uses of this idea or get the Direct Sellers Guide to get booked solid.
5. Trade services with another local service. You may not be selling your products, but if you provide excellent service, they will provide referrals...a rich source of great sales.
6. Search out cheap advertising: Read our section on press releases and then get busy! PR (public relations) can get you some of the best FREE advertising you'll ever get.
7. Donate to a local charity...tell everyone. This is a great way to give to a worthy cause and increase your business. Be sure your donation is accompanied by your card. Be sure to market the fact that you donate to a certain charity.
8. What are you great at doing? Arrange some local speaking engagements on your topic of choice. Yes, public speaking is scary, but even just a short talk can put you in front of many more prospects in a short time. Think about it.
"What did they say about me?"
Harness the POWER of testimonials!
Testimonials are a great way to market your business and service. They give you credibility like a third-party endorsement. It is no longer you alone saying that you and your company and products or services are phenomenal-—it is someone else saying that they are phenomenal!
The difference with testimonials and advertising is that when you place an ad, everyone knows that you have paid for it. It is you "tooting your own horn." Much more believable and credible is someone else who is "tooting your horn!" This is the power of testimonials!
Once you have them, where should you use them? Use testimonials in your marketing materials, use them on your web site, use them in advertisements, use them in your media kits, put them on business cards and make sure to use them in your sales presentations and/or on the telephone as success stories.
Testimonials are valuable and you should use them as often as possible. When deciding to make a purchase, people love to see what other people say, who they are and what their experience was with your service. If possible, follow a current trend of putting a small picture of the person giving the testimonial next to it. This really helps your potential customers feel more comfortable by putting a face to the testimonial.
So, how do you get all of those glowing testimonials from satisfied customers? Simply just ask them! Get in the habit of asking every single satisfied customer for a testimonial. It may take some time to get comfortable with but once you do it will come naturally. Your customer will be pleased you asked them for their input and likely will be happy to oblige!
In getting testimonial, there are many ways to get them easily. Here are a few:
1. Satisfaction Survey: Ask your customers to fill out a brief customer satisfaction survey. Leave space for comments at the end. Make sure to also ask at the end of the survey, "May we use your name and comments in our marketing materials?" Have a space for them to check "yes" or "no," along with their signature. Most people are delighted to have you use their comments!
2. Evaluation Form: If you use public speaking to increase your visibility and generate leads for your business pass out an evaluation form to your audience. Make sure to ask at the end of the evaluation form, "May we use your name and comments in our marketing materials?" Have a space for them to check "yes" or "no," along with their signature. Again, most people are delighted to have you use their comments!
3. Using the satisfied customer's name greatly increases your credibility. It is far stronger to have an endorsement with a name than without. Use the customer's name and the company name. Make sure to ask permission to use their name first.
4. Get Letters: Ask your customers to write testimonial letters. Say, "I was wondering if you could help me." (People love to help!) "Would you write a testimonial letter for me outlining how happy you are with our product/service?" (Only ask customers that you are sure are happy!)
5. DIY: Offer to write it for them, "I know that you are very busy. I'd be more than happy to draft something for you to edit." People do genuinely want to help, and people are also genuinely very busy. This makes it easy for them to help.
6. Project Completion: Every time you complete a project and/or a customer says something positive to you about your product/service, say to them, "Would you write that down on your letterhead? It would be a big help to me, and I would use it to market my product/service."
Use your testimonials as success stories when speaking with prospects or even customers. This enables you to tell others what you have accomplished for your customers without appearing to brag. The model of a success story is: Your customer had a problem. You fixed it. They are now very happy. Remember to always tell your success story from the customer or prospect's point of view. That means stick to the benefits that your customers received from your work.
On blue days, post your favorite testimonial letters on a bulletin board or clear wall space near where you work. Put the rest into a three-ring binder. Anytime you start to feel "blah," read through your letters from all of the people saying how much you have helped them. It will perk you right up!
GET PRESS!
SIMPLE Release Writing Tips:
Be sure to write a local angle in your title and lead paragraph. This means keep it something that people in your local area will be able to identify with in your article. If you live in Pottsville, keep it about someone/something in Pottsville or the local larger town.
Tell your readers what's in it for them. If they take the time to read the article, what do they get for their time? Give them relevant information, make it concise and informative and make them want to call you!
Keep it short and simple. Enough said.
Know the publications where you are submitting. Don't submit what doesn't fit in them. Take the time to actually read the publications to be sure your type of article will fit. It saves time...and trouble for both of you.
Don't write "one size fits all" stories. Tailor them for specific publications. Don't be too general. Keep them full of details that will target your particular audience. For instance, if you are writing about fish: what kind, what's unique about them, why does your reader care?
Don't bury your key information--keep it prominent. Don't overwrite! Always put your key information in the top half of your article. Don't make your reader work too hard to get at the important stuff.
Achieve success faster!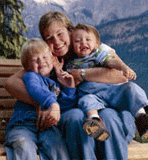 Direct Seller Boot Camp Blast
Do What It Takes...
DIRECT SELLER BOOT CAMP
Blast your way to success...in just 30 days!
What do you want to achieve? More money, more time with your kids, more freedom and flexibility?
You can have it if you structure your direct sales business for faster success. Use a 30-day calendar to lay out different taks to complete each day to take you one step closer to your goals. Each week can have a set number of hours you spend on your business, and then arrange tasks to fit your schedule. It's much easier to get started on the day when you know exactly what you have to do!
Want to get started in the quickest, easiest way possible?
Try the 30-Days to Success calendar included in the Boot Camp Blast program. It lays out one full month of tasks (just a few hours four days each week) to get a solid foundation for your business. After 30 days, you will know how to duplicate the system for the next month or two to build an even stronger foundation.
Boot Camp Blast for Direct Sellers is just what you need to achieve!
New Recruits?
Make them feel cozy with practice!
Your new recruits are probably very excited, nervous and downright scared! They are anxious to get started earning money, confidence with their products and a steady business growth. But are you casting them to the customers too soon?
Each of your new recruits should be invited to a "practice party." This party would involve each of your new recruits you've signed up that month. Each of these new recruits should invite two people to attend the practice party. Having friendly faces in the crowd always helps to steady jitters.
These parties should be segmented so each recruit gets the chance to do a part of the presentation. The presentations should be divided up and each recruit does a separate item, service, etc. They should each be involved in the sales part of the presentation (usually toward the end).
These parties are fun and relaxing and perfect for new recruits to "get the bugs out" of their presentation skills, sales skills, etc. The guests should be informed that it is a practice party and everyone will feel more relaxed knowing that fact. Guests are at ease and the newbie sellers will feel more freedom in giving information, showing the products and practicing their sales skills.
Recruits will feel much more comfortable knowing that they have this practice party (or even two) in order to develop their confidence and skills before setting off themselves. Since it won't be billed as a "real" sales party it will set them at ease. Of course, it should be a selling situation as well. It should be productive financially but very casual and easy-going (read: lots of laughter, a few goof-ups, but ultimately a confidence builder!). And they will sell more faster!
As their recruiter you can attend the party to offer them tips, suggestions on their techniques, etc. This can be done after the party at a personal consultation session or as a group session after the party. Recruits can learn from others' mistakes and their own triumphs. It will help get them off on the right foot even faster!