NEW!
Book-Of-The-Month-Club!
I am so excited that this club was formed!
I want to take my direct selling business to the next level
and what a great, economical way to learn! Debra B.


Get one of our powerful training books, videos and/or audios for just one low price each month!
Every month, receive a new book, audio or video teaching you how to build your direct sales and party plan business!
Perfect budget-friendly training paced to so you can learn and grow on your own schedule!
Each month you'll receive:
1.Month One:
PUMP Party Plan Marketing Guide --
packed full of fun tips and technique to super-charge your party plan business
learn more
2. Month Two:
GET FAMOUS!
You'll receive a generous sampling of one month of our "
Get a Little Bit Famous"
program including a customized video and an ad on our
top Google-ranked site:
http://www.partyplanbookedsolid.com
learn more
3. Month Three:

Direct Sales Business Blaster
-- this little book is page-after-page of business builders including recruiting a bigger team.
learn more
4. Month Four:
Direct Sales Guide: GET BOOKED SOLID
audio CD/MP3 -- Learn how to TRIPLE your leads for sales parties and get a fully-booked calendar!
*U.S. customers: You will receive CD with full program and bonus ebook excerpt. International will receive online access.
learn more
5. Month Five:

Party Plan Profit Booster
mini -- you'll get the ebook and two online/MP3 audios from this program.
This is our reader-driven tips program for what has helped them build their business (
there's some great stuff in here!)
learn more
6. Month Six:
WEALTHY WAHM
tips book plus you'll get an audio series that will teach you step-by-step how to
develop an amazing service program

that keeps your customers coming back year after year and sending new clients your way
learn more
7. Month Seven:
Get our unique
30-Day Success Calendar
plus an audio tutorial telling you how to set-up your own 30-day success system by doing just a few key tasks each week. We'll walk you through setting it up!
learn more
8. Month Eight:
Get the
Direct Sales Boot Camp Success System
manual. This is our most
powerful
program "how to" guide and will tie together everything you've learned!
learn more
9. Month Nine:
You'll receive a trio of audio CD/MP3 sections of the
Party Plan Business Breakthrough
system.
learn more
10, 11, 12 Month Ten, Eleven, Twelve:
TBD -- New products coming and you'll get them first!
FREE BONUS!
Learn more about Top Sellers Tell...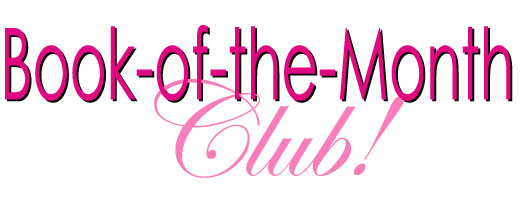 I just got my first ebook and free tips ebook. The tips
ebook has already given me three ideas for new lead generation! So far, so good! Christine T.S.


Join our new Book-Of-The-Month Club now!
It's just $19.99 per month (cancel anytime)
--Join before March 31, 2011 and receive Top Sellers Tell...--